• Rosso Piros Csumizvirág •
• Rosso Piros Csumizvirág •
• Rosso Piros Csumizvirág •
Hangulata: Merész, csábító, határozott, mint Te. Statement virág az otthonodba. Vállald be!
Tedd egy vázába és öntözés nélkül, minimális energiaráfordítással dobd fel az otthonod energiáit. Ezek a virágok többször is gondosan lettek válogatva. A növények szárított virágok, így ahogy nincs két egyforma virág a természetben, így minimálisan eltérhet a színe, vagy formája annak amit feladunk Neked. A csomag a képen látható adagot tartalmazza. Könnyen méretre vágható.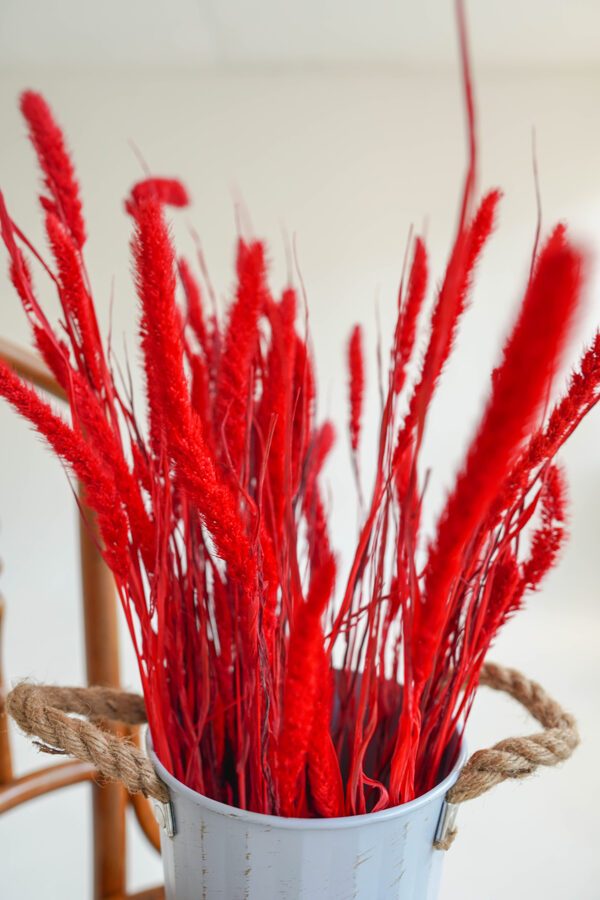 We do not have a fee for packaging, just for the delivery - all information is available at the delivery page.
After the order you receive an email about the further details - payment and delivery.